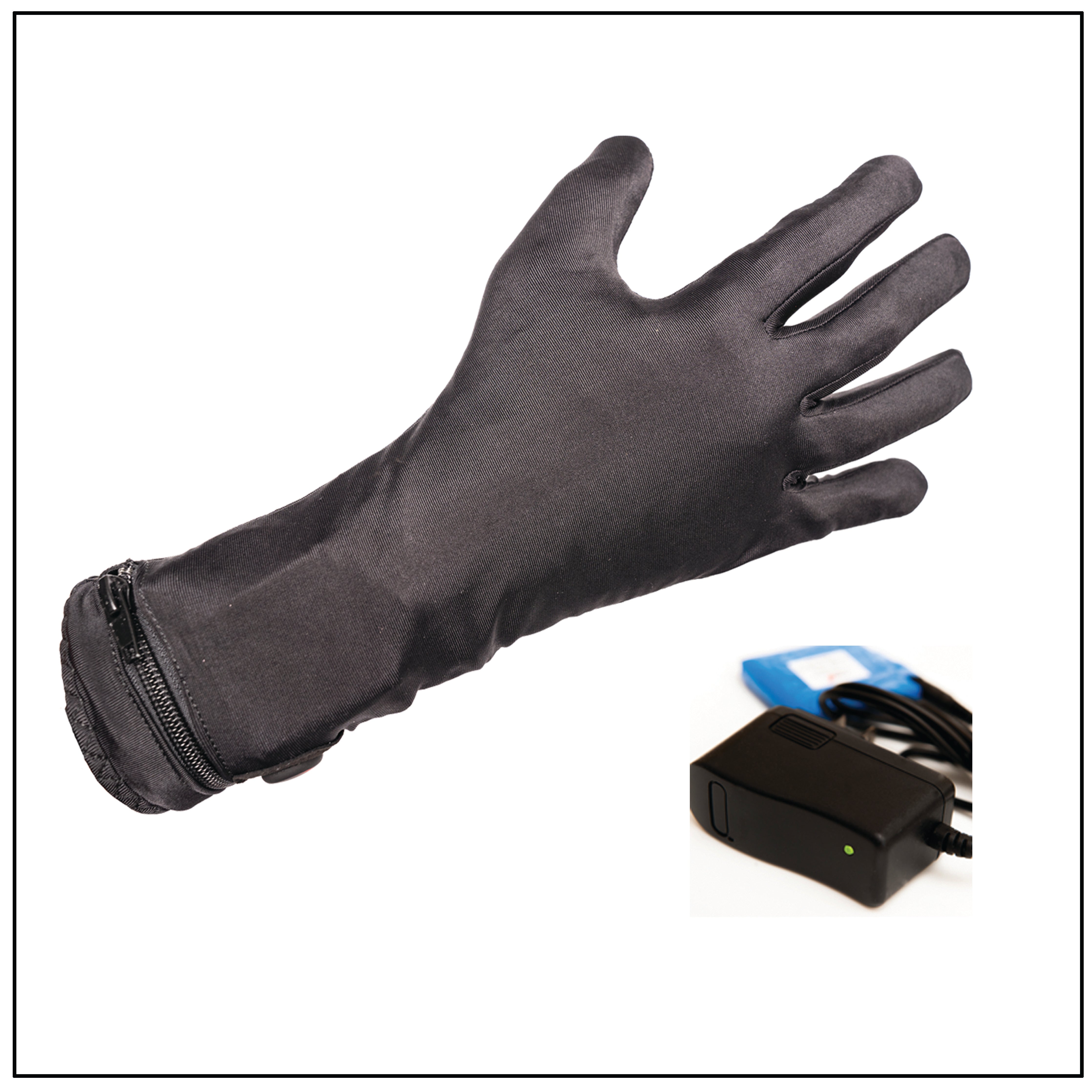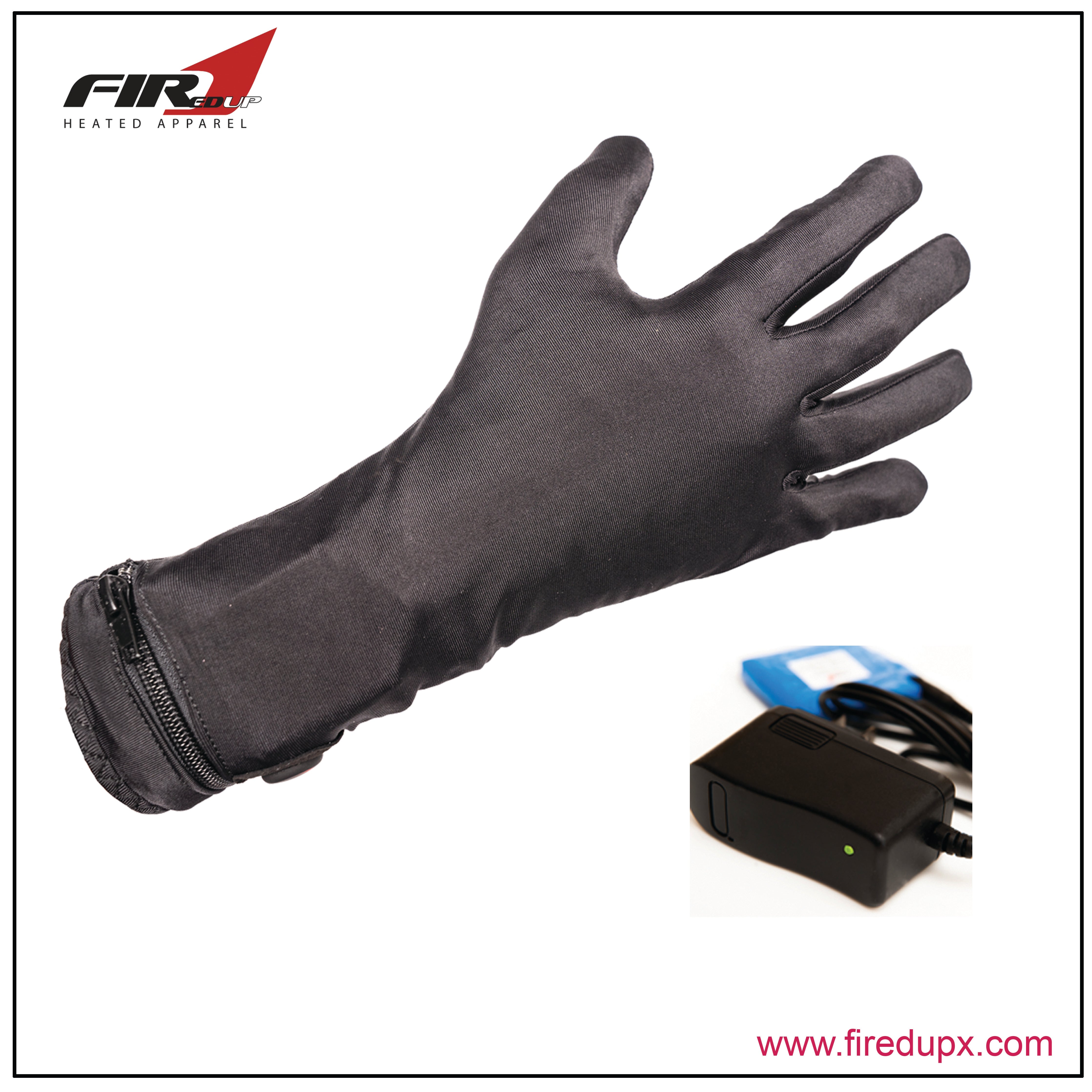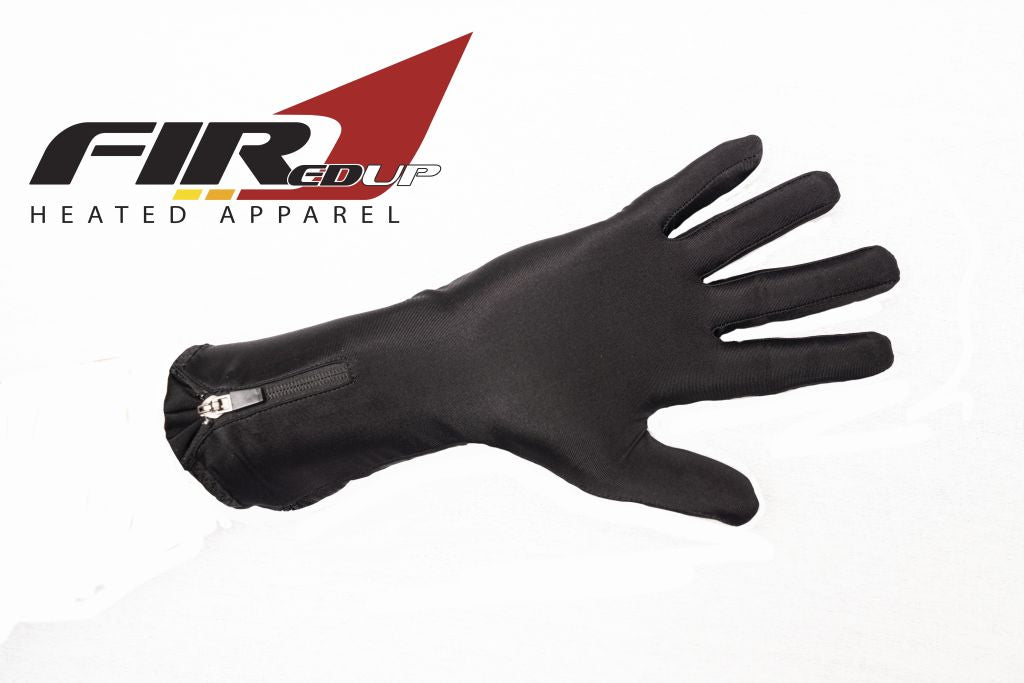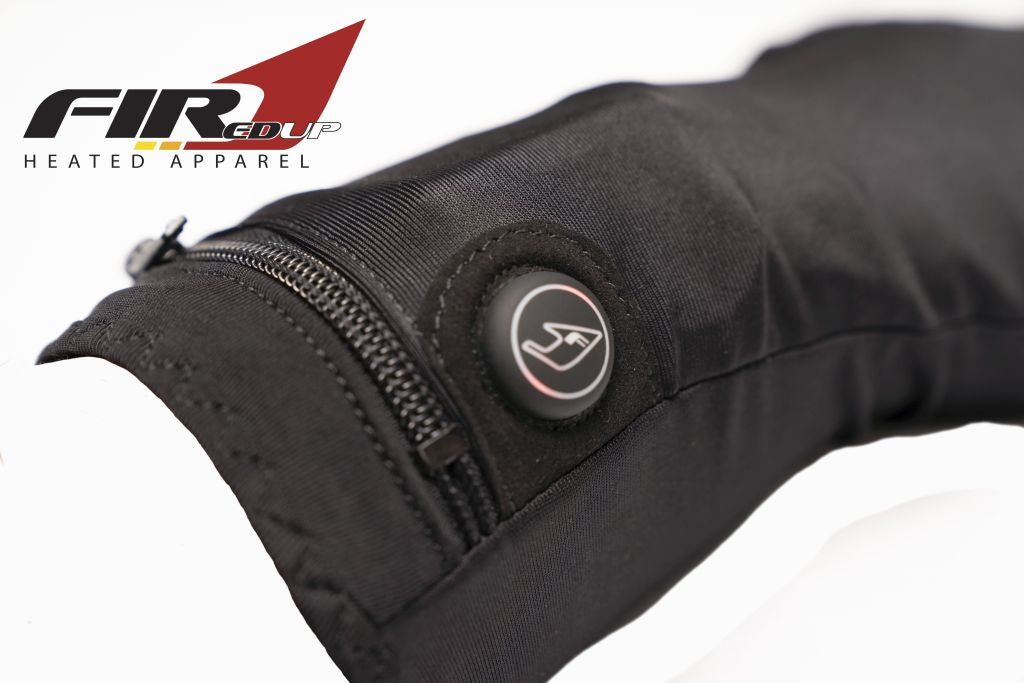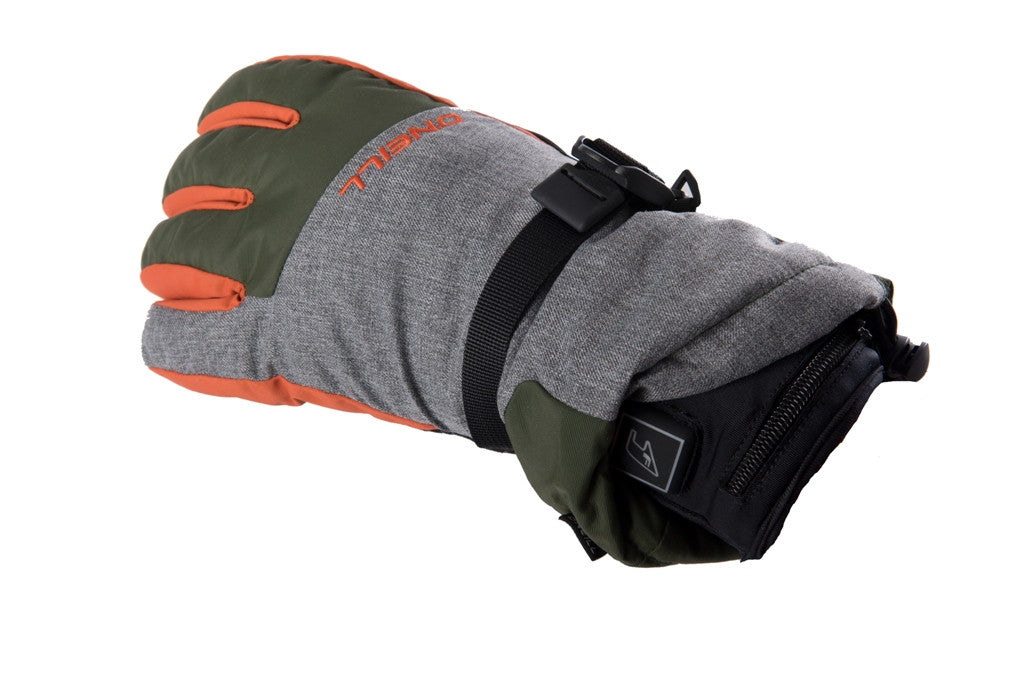 Fired Up X Heated Apparel
Far Infrared Heated Glove Liners
The  heated compression glove liner is made from a breathable stretch Lycra fabric and is designed to be worn under any outer glove basically turning it into a heated glove without compromising your sense of style. There is hardly any loss in dexterity.

Improved Infrared heating pads now provide 20% more heat than our previous model
Infrared heating zones are located in all five fingers as well as on the back of the hand
New glove design with added zipper allows easy wearability
New design Lithium Polymer batteries fit discretely at the top of the wrist in the gauntlet pocket
Multiple temperature settings can be changed from the temperature control button on gauntlet
Gauntlet is now 1.5" longer so batteries do not interfere at the wrist
1-2 hours of heat in High (Red Light at 60 C/140 F), 2-3 Hours in Medium (White Light at 45 C/113 F) and 3-4 Hours at Low (Blue Light at 30 C/86 F)
Available in Four unisex sizes:
Extra Small (For Ladies - XXS, XS, and Mens - XS)
Small (For Ladies – XS, S, M and Mens -S)
Medium (For Ladies - M, L, XL and Mens - M, L) 
Large (For Ladies - XL, 2XL and Mens - L, XL, 2XL)
One-year warranty on manufacturing defects
Applications
Skiing
Snowboarding
Snow Sports
Motorcycle Riding
Dog Walking
Shoveling
Construction/DIY or other outdoor projects
Camping
Hiking
Skating
Fishing
Hunting
Anyone with cold hands
Sizing Chart
Measure the circumference of your dominant hand just below the knuckles. Compare the measurement to the size chart below to find your glove liner size. 
Extra Small - 5" - 6" (12.7 cm - 15.2 cm)
Small -  6" - 7.5" (15.2 cm - 19 cm)
Medium - 7.5" - 9" (19 cm - 22.8 cm)
Large - 9" - 11.5" (22.8 cm - 29 cm)